Guess Who; Certainly Not From Who's Nude Seniors Gallery-Pur Hub.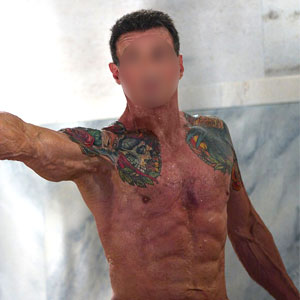 When one is well preserved, it does not hide, especially at 65!
Yes, it is the body of an action movie superstar who has reached retirement age. But it is not yet ready to join a senior club.
Can you guess who this bunch of tattooed muscles?
In this photo taken from his upcoming action thriller,
Bullet to the Head
, the actor appears shirtless and brandishing a gun that throws.

Colorful tattoos covering his shoulders and
the top of his chest.
And look at the chocolate too!
Stallone plays a hitman from New Orleans who joins a cop (
Christian Slater
) to find the killer (the star of the remake of
Conan the Barbarian
,
Jason Momoa
) of their colleagues.
The film was shot in New Orleans, due out in April in the United States.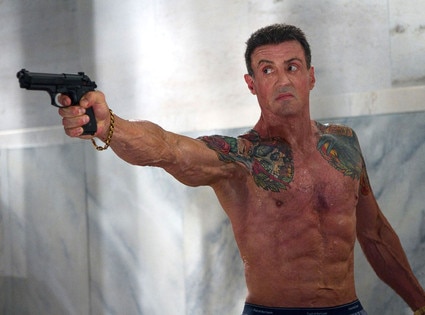 What Do You Think Of Grand Pa - Sylvester Stalon?